Our Team of international two-wheeler experts
Andreas Zurwehme
CEO
---
As Chief Executive Officer, the passionate entrepreneur Andreas Zurwehme brings over 30 years of experience on several continents to the industry. Stages of his life: Plastics processing, mechanical engineering, automotive and sales - from London to Chicago to the Silicon Valley.
---
He has always been fascinated by motorcycles. As a native Westphalian, he has been very active in the e-mobility industry for +15 years. He knows his way around rapid motor vehicles. He owns a classic car and participates in his free time in a team at hill climb races.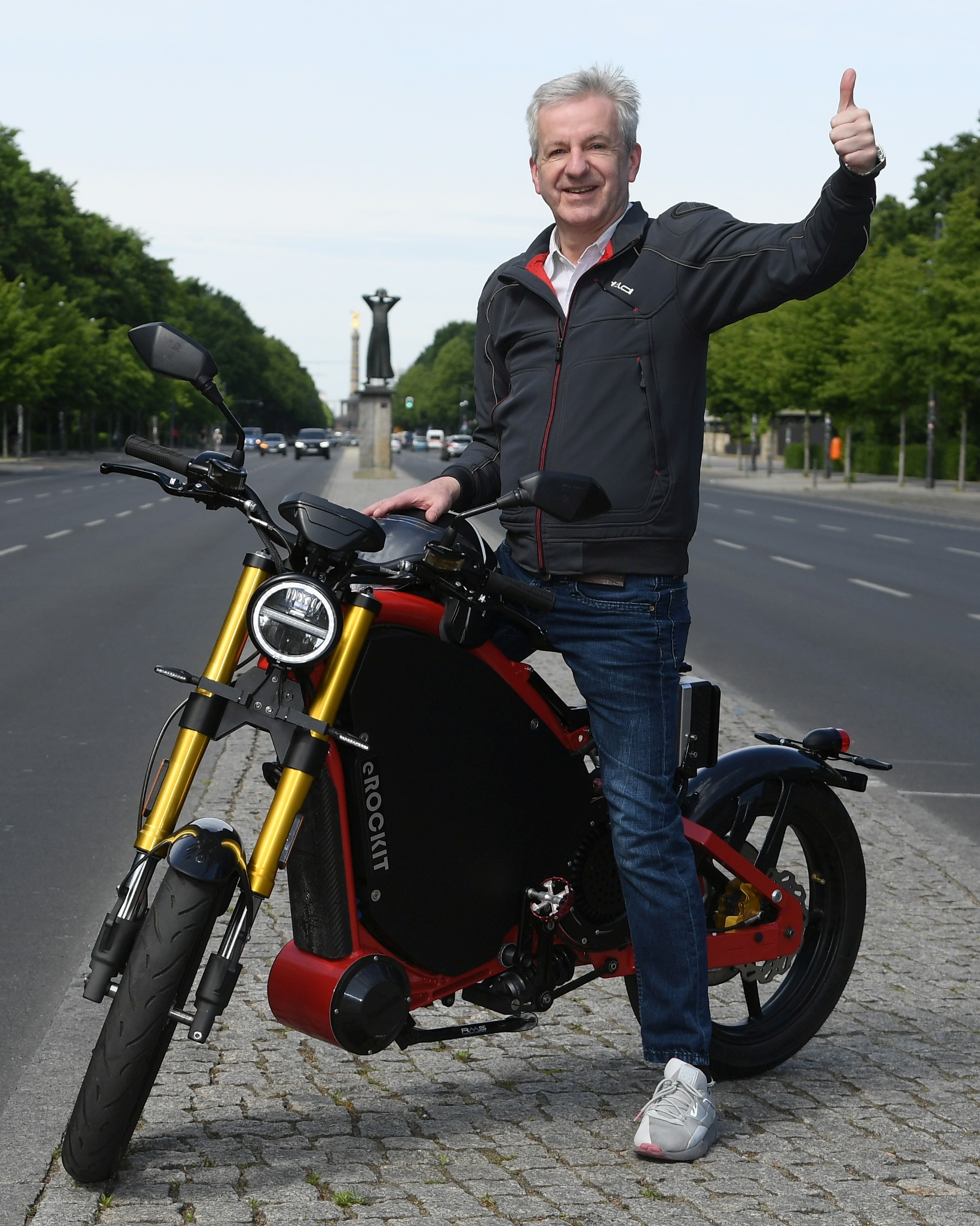 ---
Markus Leder
COO
---
He embodies 30 years of automotive experience, extensive engineering knowledge and as Chief Operation Officer at eROCKIT Markus is responsible for the entire production. He has proven his expertise in management positions at various companies in the automotive industry. He served at IVM and Bertrandt, at Faurecia he took over the program management for the development of the cockpit of the BMW X5, accompanied the start of series production in the USA and was responsible for DaimlerChrysler projects as a Senior Program Manager. At SAS Automotive he was Vice President Engineering, later the main department head for the development of a vehicle interior at the Chinese EV vehicle manufacturer Thunder Power. As head of development at Pininfarina Germany, Markus was responsible for a team of +150 engineers in recent years.

Markus Leder is particularly interested in helping to shape the future on two wheels at eROCKIT. He is a passionate motorcyclist and says: "In the world of electro mobility, the intelligent and intuitive drive of the eROCKIT is something absolutely new. Our vehicle is fascinating, healthy, sporty and a great innovation. "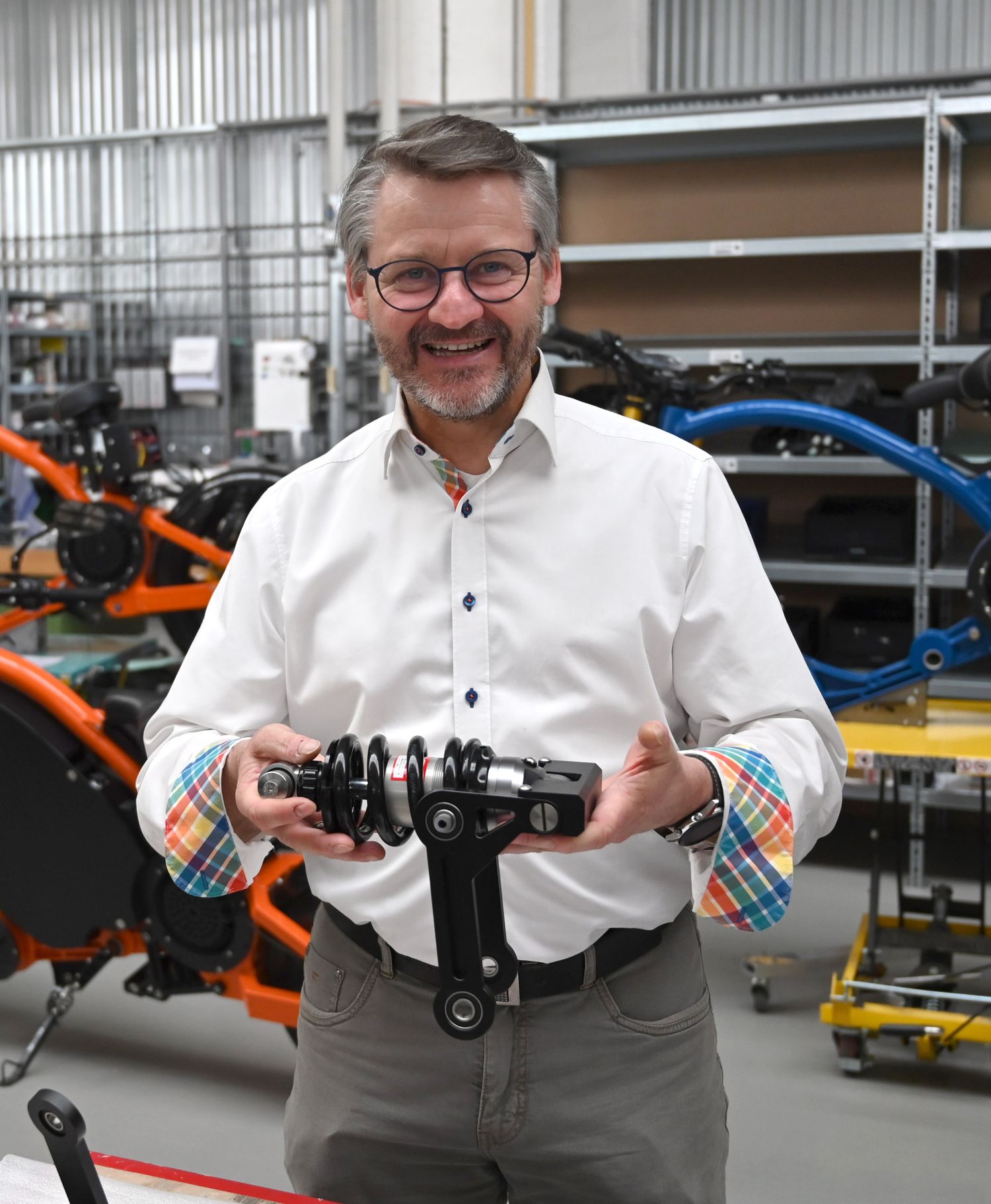 ---
Rowan Smith
CTO
---
Two-wheelers are his life and his passion. Our Chief Technology Officer has been at home in the motorcycle world for 25 years.
---
His career includes Hallam Motorcycles (Australia), where he built bikes for the World Superbikes, Suzuki (Japan) and KTM (Austria). Privately, the Australian-born loves mountain bikes, surfing, snowboards and skate boarding.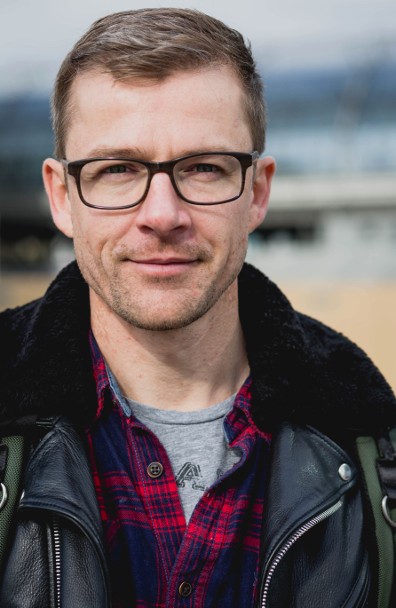 ---
Advisory Board eROCKIT AG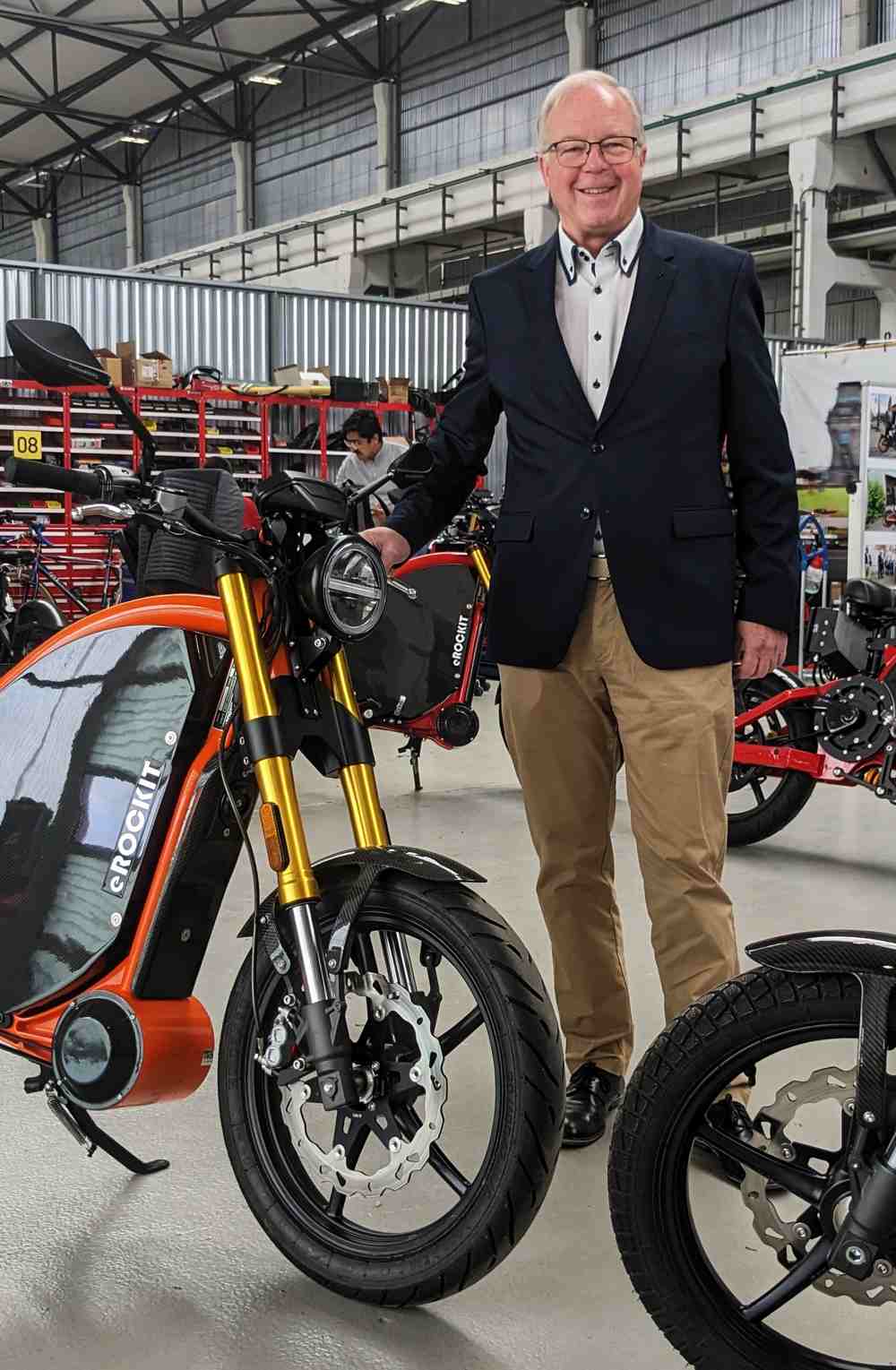 Harald Schlarb
Infrastructure & Production
---
Harald Schlarb, an outstanding manager in the automotive industry with over three decades of experience. As a mechanical engineer and business graduate, he has worked for renowned companies such as Maybach, Daimler, and McLaren. Particularly noteworthy is his expertise as a former manager at Tesla, where he played a crucial role in the planning lead of the Tesla Giga-Factory Berlin-Brandenburg. With his profound knowledge and expertise in electromobility, he brings valuable experience from working with one of the industry's leading companies.

Harald Schlarb has successfully undertaken foreign assignments and led production setups for the industry. He played a key role in projects in China and Brazil, where he demonstrated his extensive managerial expertise by establishing efficient production facilities. With his experience in international markets, he is well acquainted with the specific requirements and challenges of these countries. Harald Schlarb has gained valuable insights to effectively implement future expansion plans and international growth strategies.
---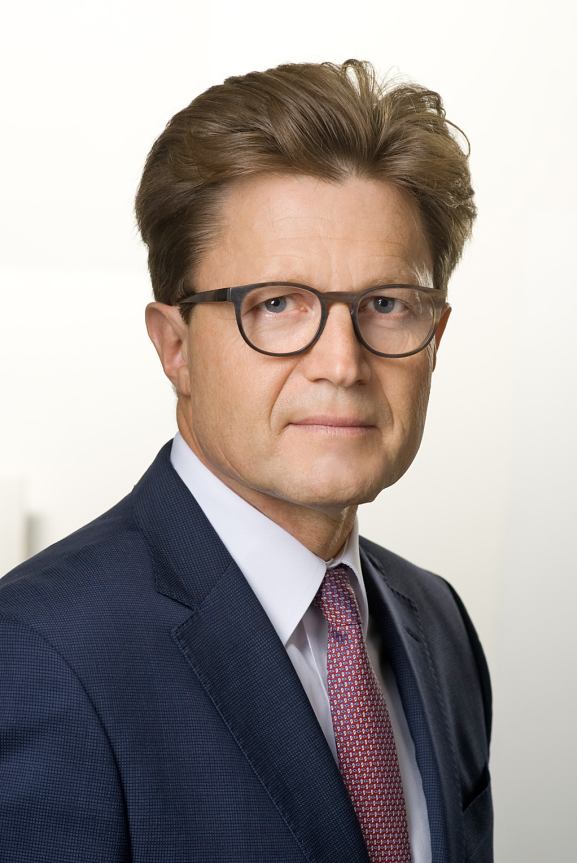 Dr. Matthias Boelke
Strategy & Business Development
---
Dr. Matthias Boelke studied electrical engineering and has been active in the fields of robotics research, automation, energy management, and digitalization for 30 years. After an academic career, he transitioned to the business world and held various international management positions at Square D, Telemecanique, and later Schneider Electric, ultimately serving as CEO of country organizations at Schneider. Over half of his professional career has been spent abroad, and he returned to Germany three years ago.

Today, he serves as the VP Strategy Industrial Automation at Schneider Electric in a global role. He is involved in several boards and industrial committees, serves as the Chairman of the recently founded Industrial Digital Twin Association (IDTA), and resides in Berlin.
---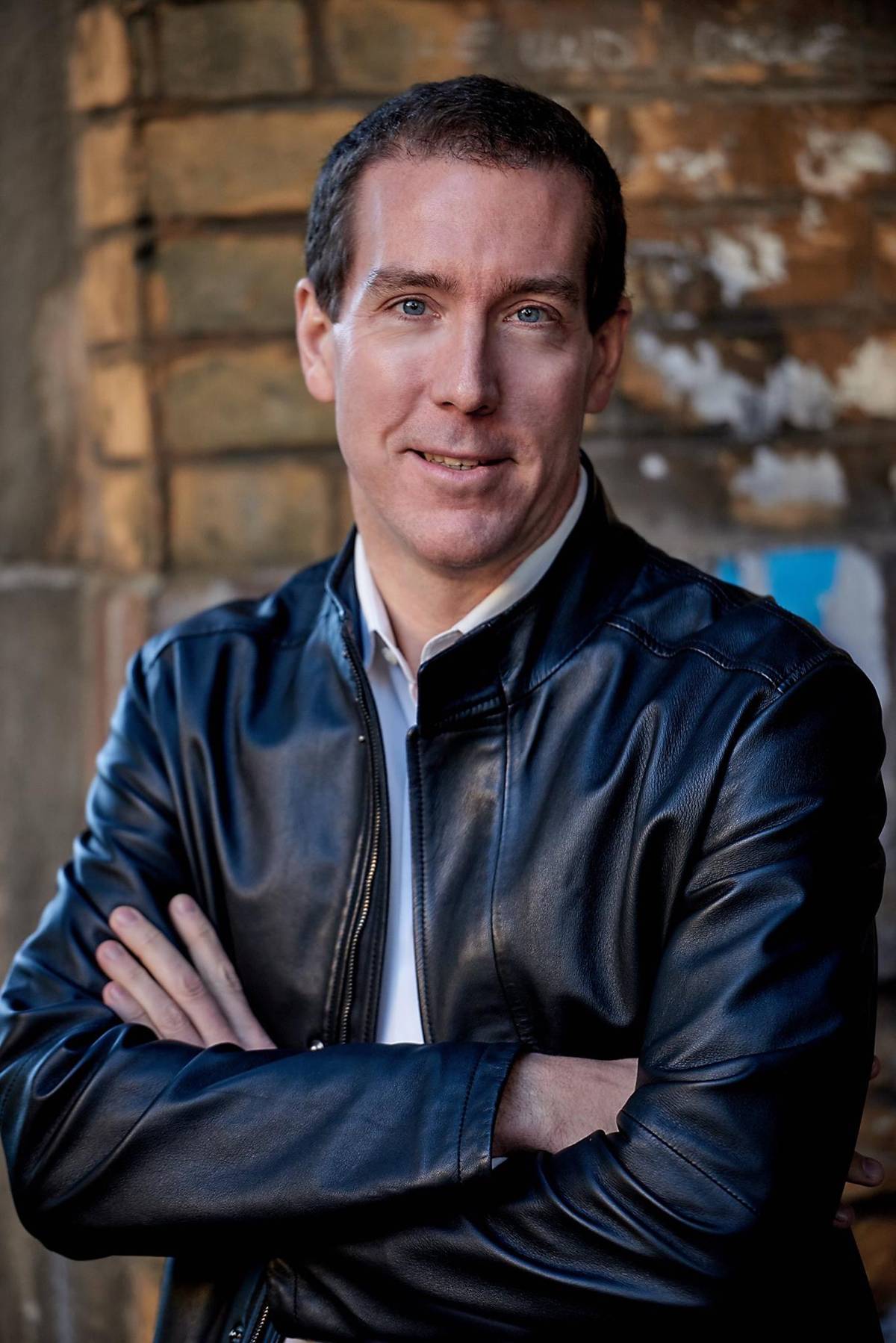 Daniel Kraus
Technology & Software
---
A technology pioneer with over 20 years of experience in software & hardware, Daniel Kraus was introduced to eROCKIT in 2015, and immediately became enthralled at the potential held by both the eROCKIT vehicle and the underlying technology. A licensed pilot, his passion for electric vehicles has grown into a multi-year relationship with eROCKIT, and he's eager to help the company along its path to success in the electrified vehicle market.

Daniel is currently CEO of Threshold360, a leading SaaS Platform for Virtual Tour Creation and delivery. He previously held senior leadership positions at Microsoft, Nokia, and a range of successful startups, including two that he co-founded. He holds a Bachelor's in Physics and a Master's in Philosophy from Fordham University, as well as Graduate Certificates in both Quantum Computing & Artificial Intelligence from MIT.
---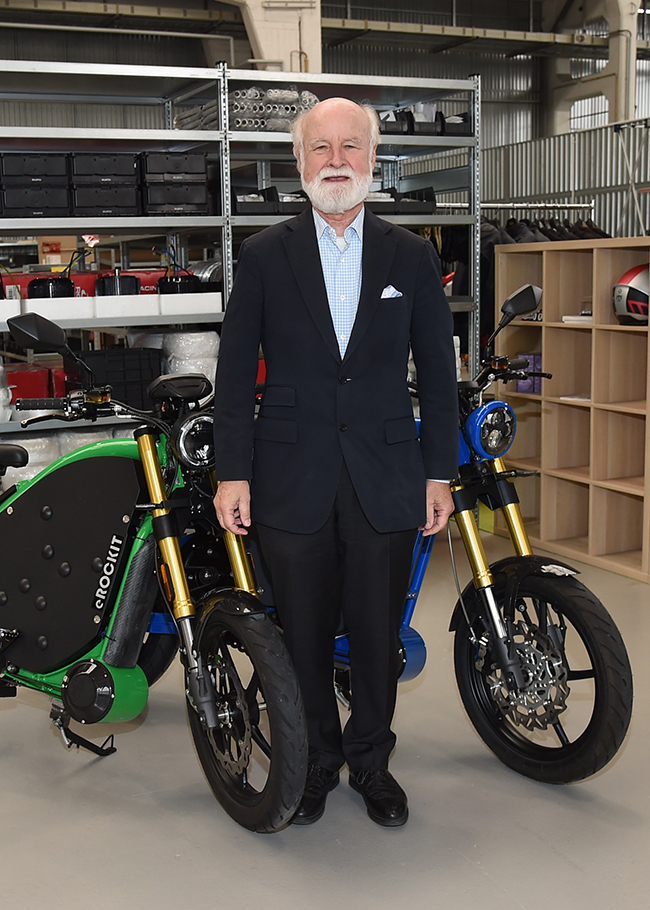 Richard Gaul
Business Affairs
---
His wealth of experience is unique, and his advice is first-class. Richard Gaul became aware of eROCKIT at the development stage because he is convinced that this incomparable vehicle will cause a sensation in the e-mobility industry. The long-standing head of communications at BMW, consultant to Volkswagen, the ADAC and other well-known DAX companies, is an independent communications and investment consultant with an international network in many industries, industrial and commercial sectors.
Gaul is Senior Counselor of the American Academy in Berlin, member of the Senate of acatech (German Academy for Technical Sciences), member of the Senate of the Federal Association for Economic Development and Foreign Trade and Chairman of the Board of the "Industrieclub Potsdam".
---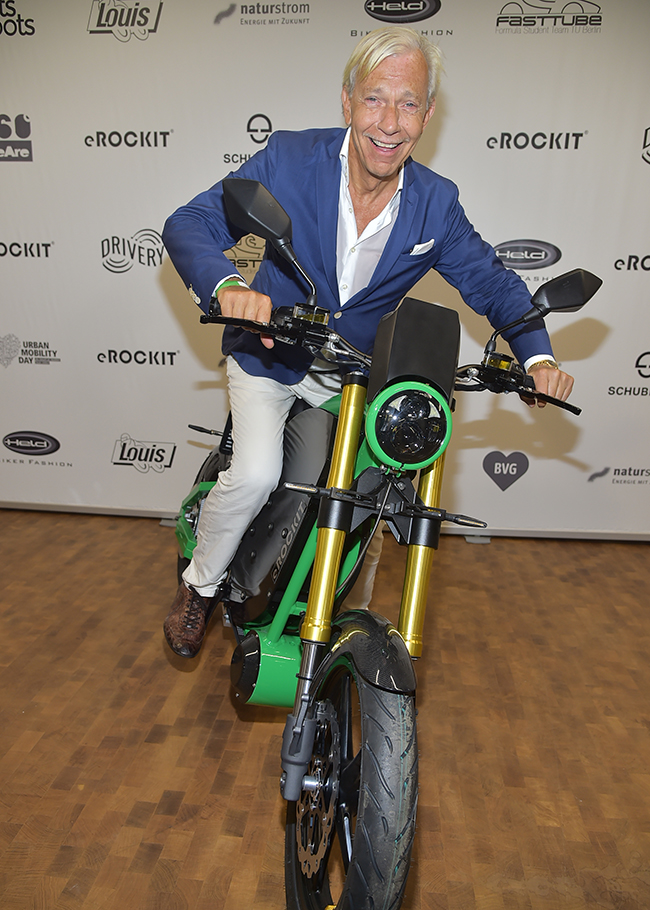 Prof. Dr. Jo Groebel
Communications
---
As the founder of modern media psychology and television research, he is one of Germany's leading media experts. Visiting professorships at international universities are as highly valued as his work as a consultant for international companies or heads of state and government. The founding director of the German Digital Institute focuses on the future of the media and how people deal with it, as well as the digitization of the world. Prof. Dr. Jo Groebel says about the future of the motorcycle world: "If there should be a Harley of the 21st century, it will be eROCKIT"!
---