Experience a magical, indescribable driving experience. Fast, electric acceleration and intuitive pedal operation. Award winning design. The electric motorcycle eROCKIT embodies maximum emotions and driving pleasure, coupled with great innovation and sustainability. Perfect driving dynamics and impressive road handling. Best and certified workmanship made in Germany. Of course road legal. Moving magic! Test it, book a ride!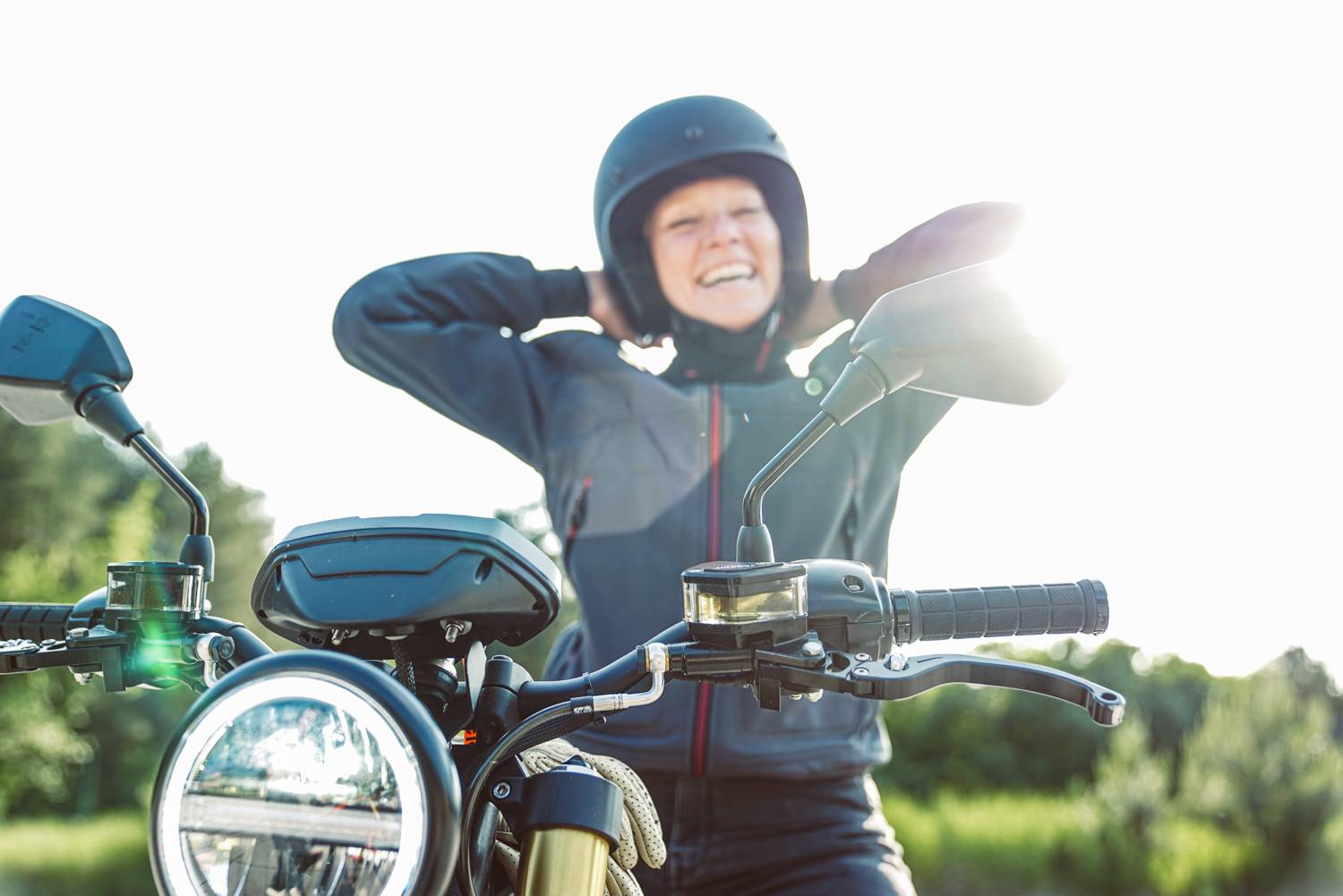 Sustainable and ecological:
0% Emission.
100% Emotion.
Thanks to modern battery technology, the eROCKIT runs completely emission-free and economical in consumption. If you charge your vehicle with green electricity, it is completely eco-friendly. The power consumption for 100 km range is less than 2 euros depending on your electricity rate. That saves money. The driving experience is pure emotion. The intuitive handling and the rapid agility provides the magic of eROCKIT feeling.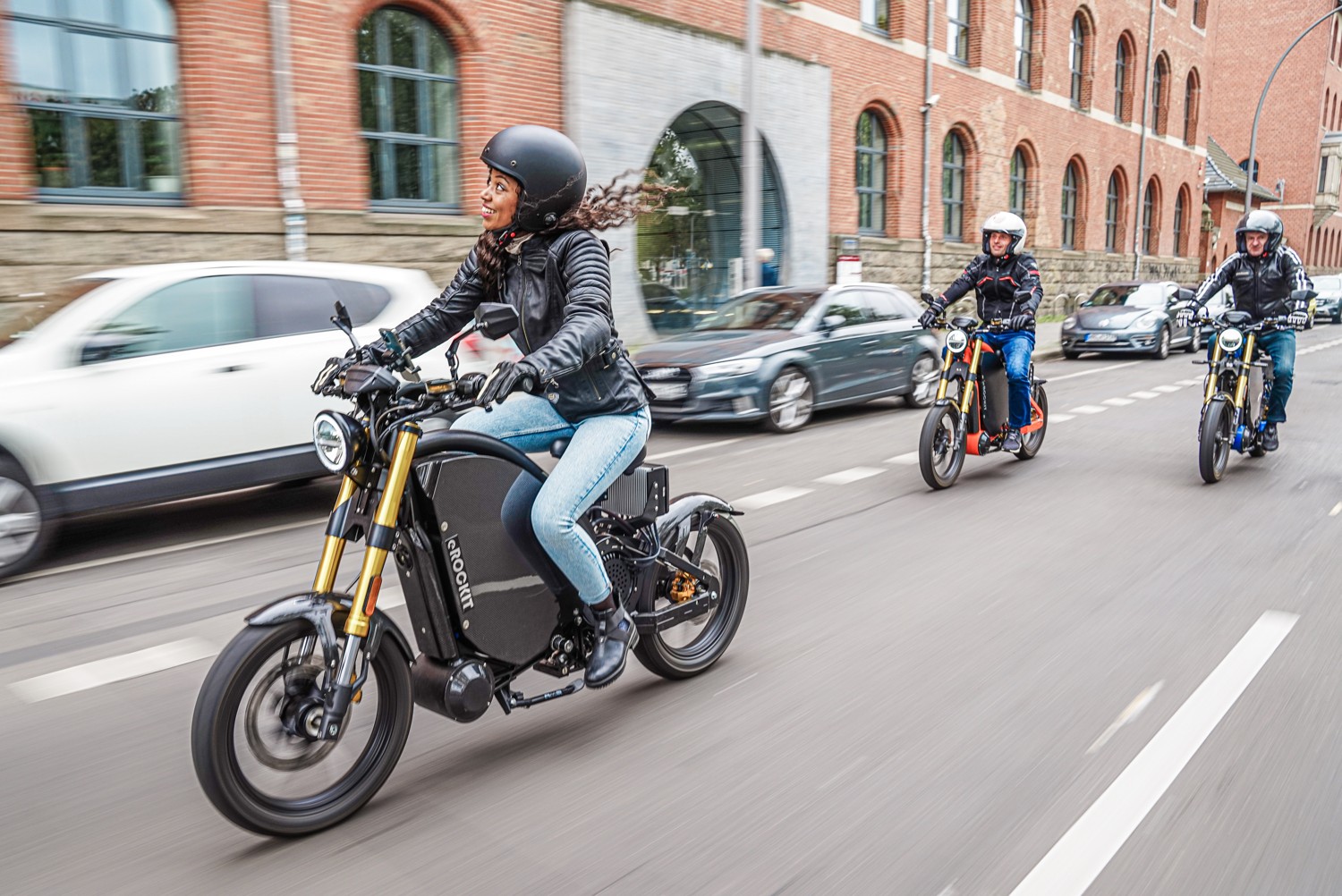 Healthy, sporty, rapid: the Human Hybrid®
The special functionality of the eROCKIT is based on muscle power multiplication: The eROCKIT electronics registers the muscle power used by the driver and boosts it massive. Accordingly, the user experiences a breathtaking acceleration while pedalling with relatively little effort. You can drive at a top speed of 90 km/h. And that totally relaxed.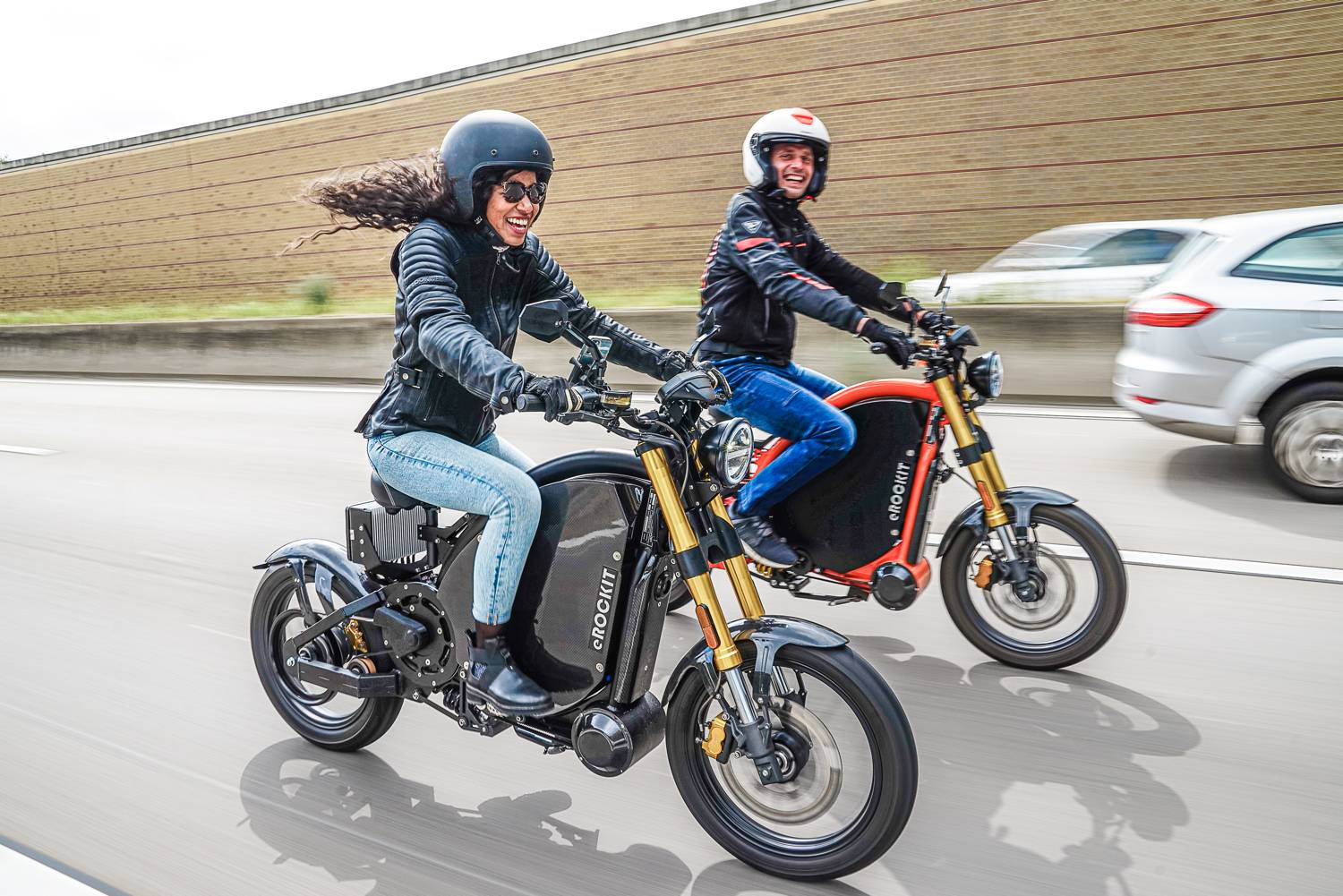 For every day: maximum speed and range
With a range of over 120 km per charge, you are fine with the eROCKIT all day long. To your workplace and back: The ideal commuter vehicle. Agile, flexible, silent and stress-free. Pass the traffic jam. Fast in the city, fast overland. With a top speed of 89 km/h you can of course also drive on freeways. After charging at the normal plug socket, your eROCKIT is full again.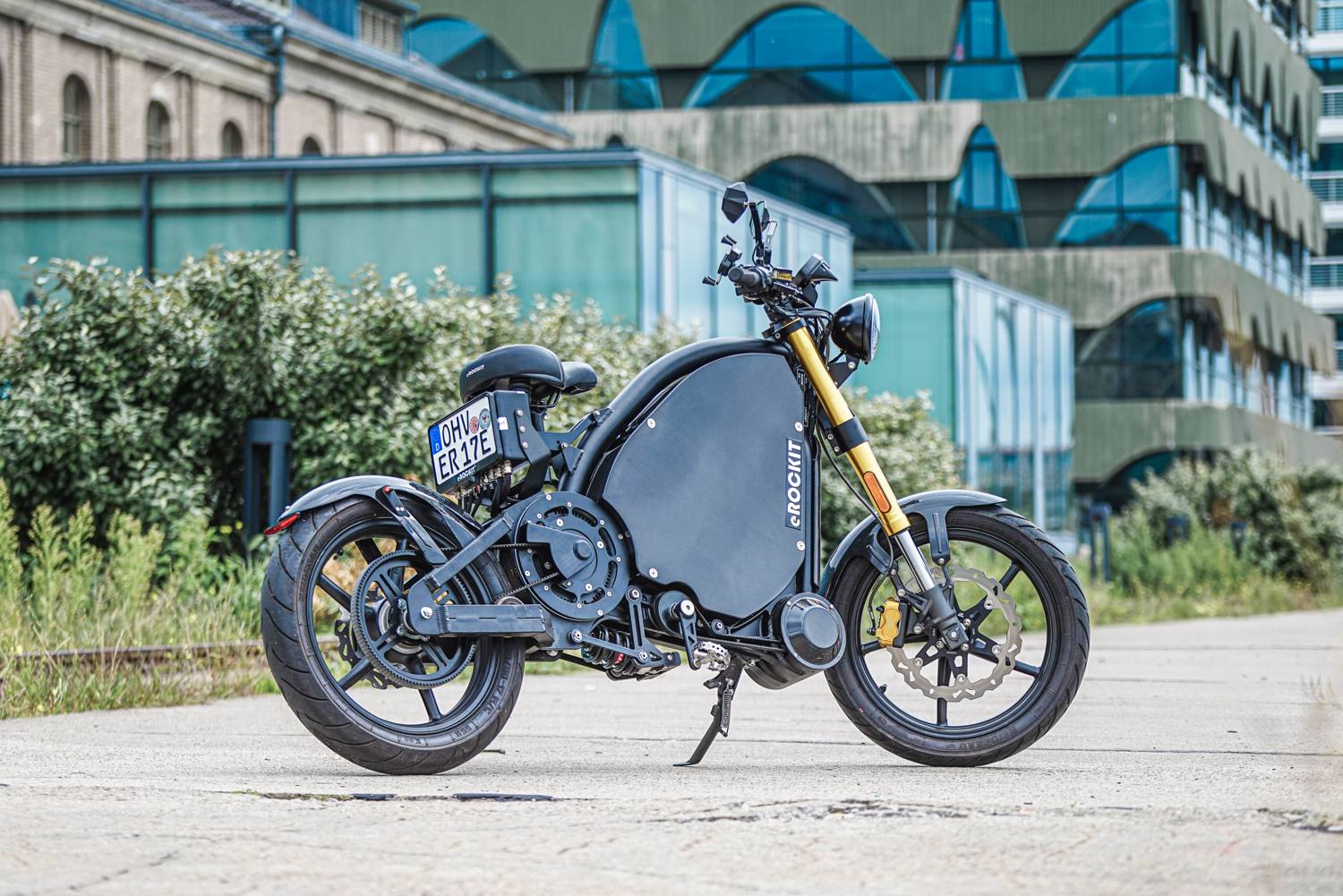 Classification and driver's license
While other road users are still at the traffic lights, you are already gone with the eROCKIT. eROCKIT is an electric motorcycle comparable to the 125cc category. Driving on public roads in Europe requires a driving license of class A, A1 or A2.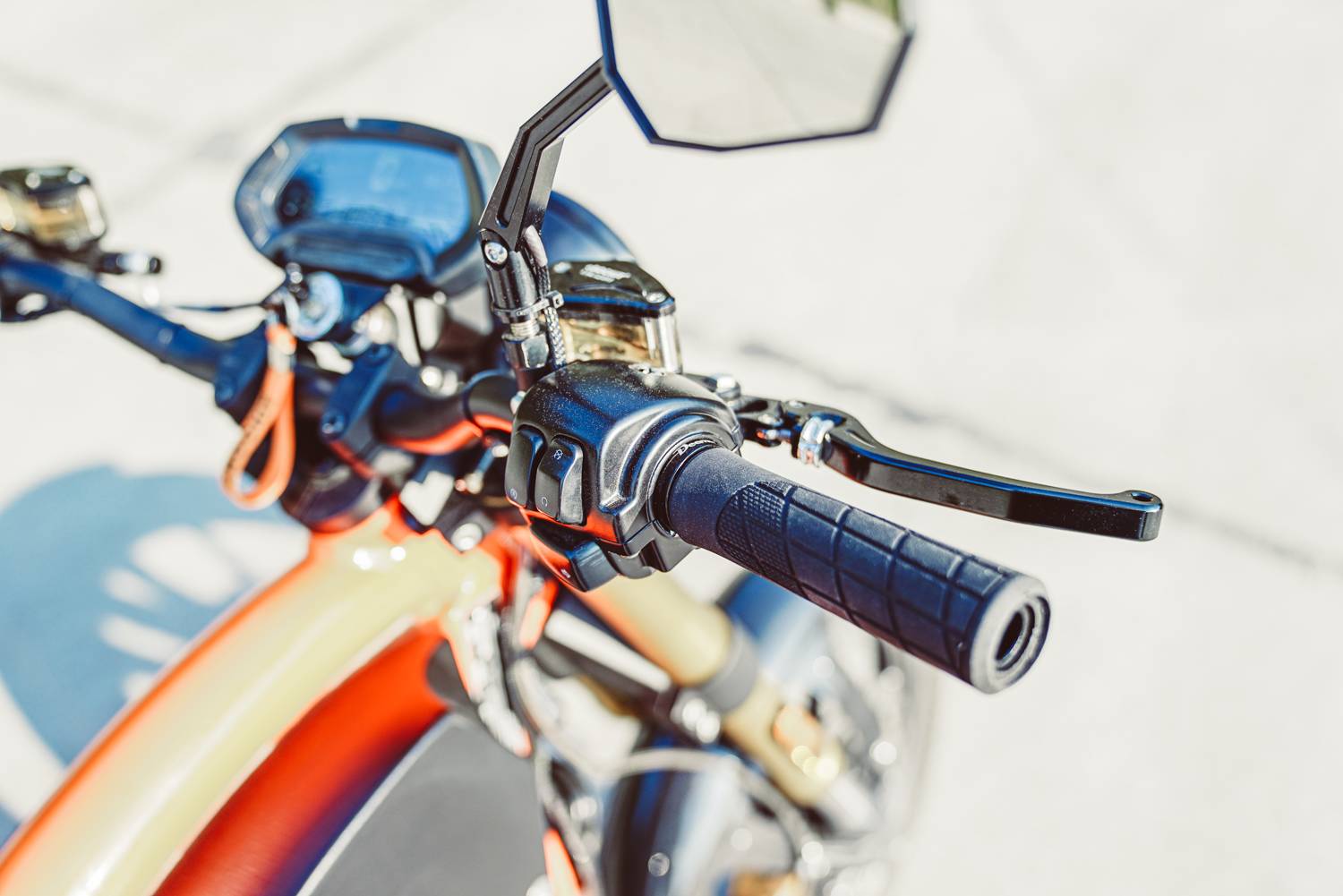 Save resources: save money!
Driving eROCKIT is cheap. The clutch-free, low-maintenance drive unit with belt transmission guarantees long-lasting driving pleasure and very low maintenance costs. In contrast to bikes with combustion engine you save any oil, filter or spark plug changes and expensive maintenance. Depending on the rate of your electricity provider the costs are less than two Euros per 100 kilometer.
Strong: Power & Performance
With a continuous output of 5 kW and a peak output of up to 16kW (22 hp), the active air-cooled, brushless permanent magnet synchronous motor delivers pure power for a terrific driving experience. The battery capacity is 6.6 kWh.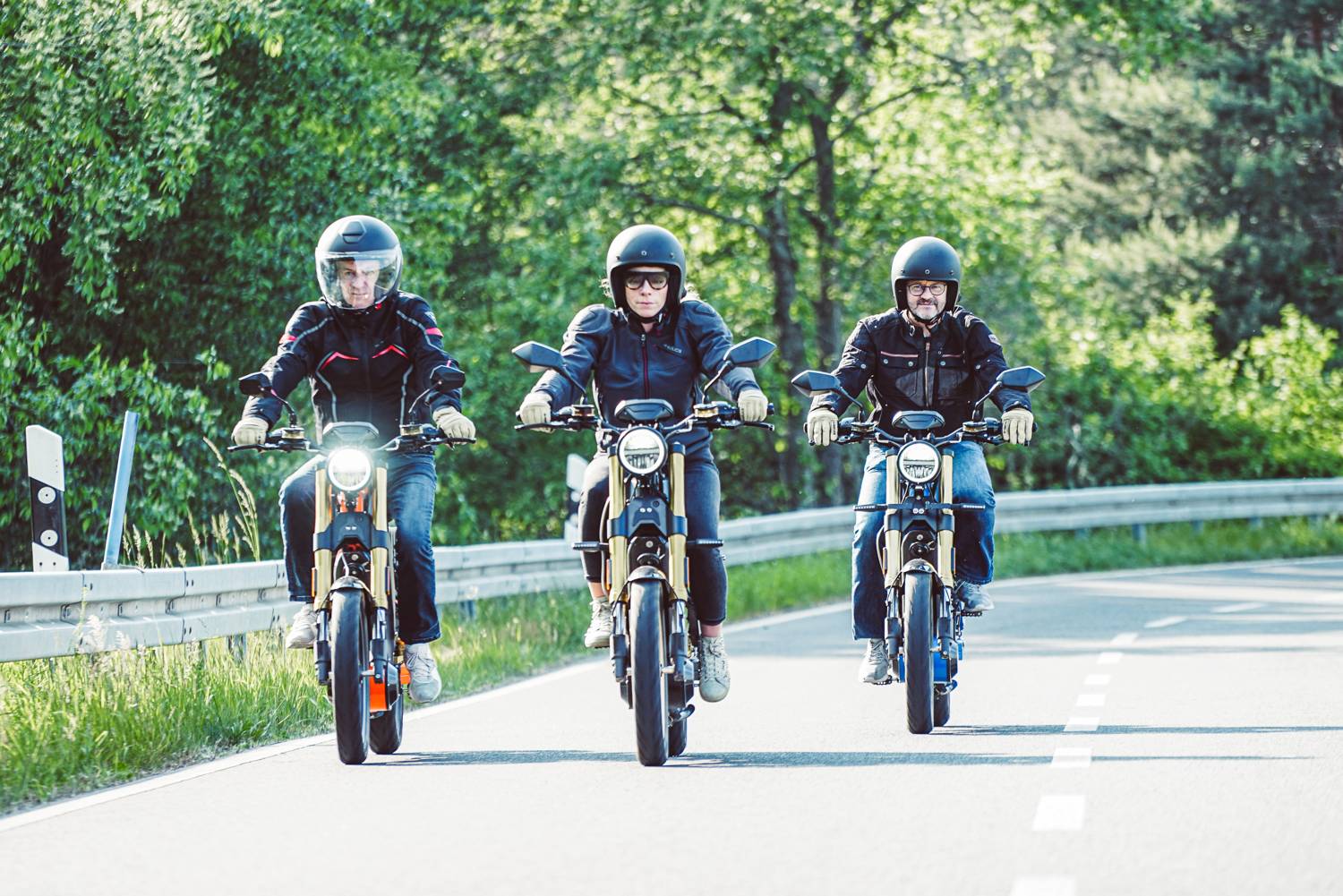 More joy in life: benefits, time and quality of life
With the eROCKIT you are faster, healthier and more relaxed at your destination. In many cities you can use the bus lane with your electric vehicle. You also save time while searching for a parking space and you drive sustainable and environmentally friendly. In addition, you enjoy extensive tax benefits.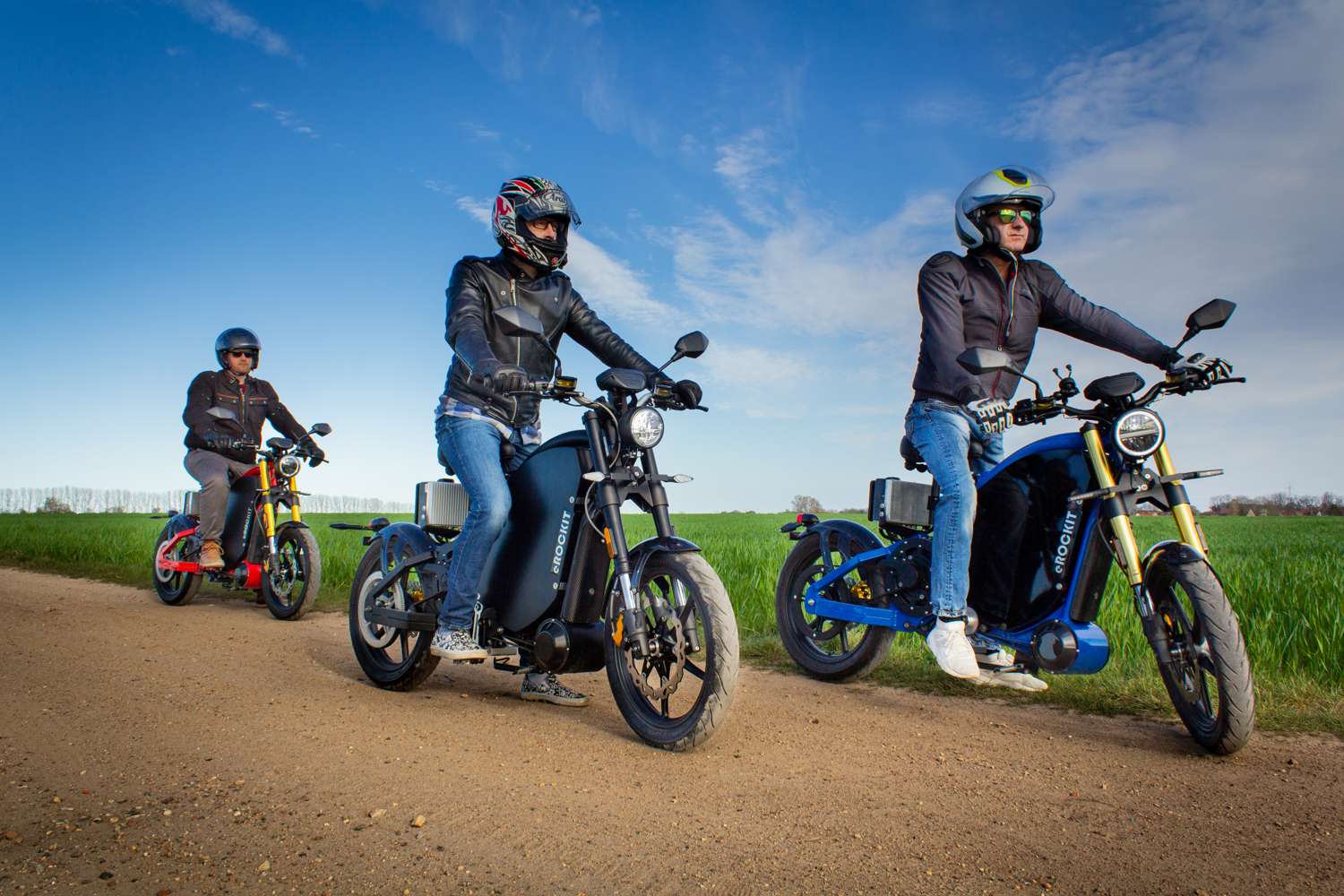 Image gain: eROCKIT for companies
Show your customers and employees that your company is special, innovative, unique, modern and sustainable. As an exceptional advertising medium your eROCKIT as a vehicle for your fleet is a real eye-catcher and improves your carbon footprint. In addition, you benefit from the tax benefits. Maximum attention, economical in consumption and maintenance. In addition gigantic driving fun for you and your co-workers.